SPRING HAS SPRUNG! LOVE IS IN THE AIR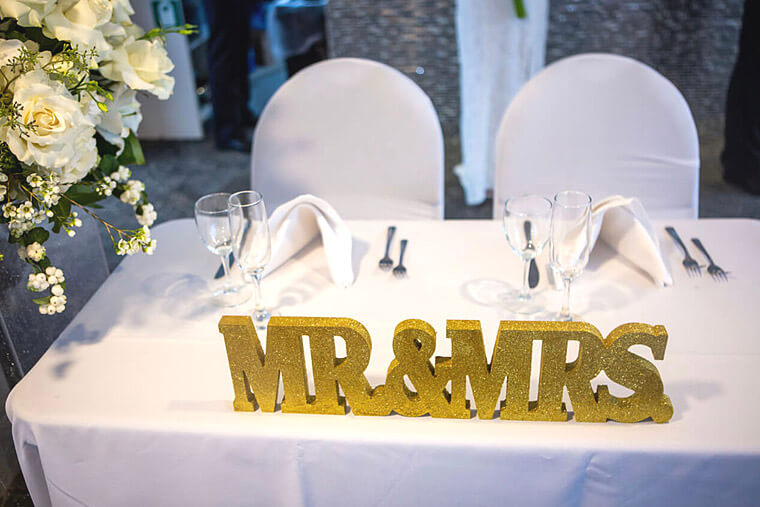 We did it! We made it through another winter in our fair city. With that, our thoughts turn toward the blossoms of spring and the promises of summer. And just maybe, this is the season where your thoughts also turn toward the promises of a magical day on the horizon.

Discover the enchanting world of Magic Yacht Charters, Vancouver's premier boat charter company, and let the magic of the sea be the backdrop to the most unforgettable day of your life. Imagine exchanging your vows on a luxurious yacht, surrounded by the breathtaking beauty of the Vancouver coastline, as the gentle waves serenade you and your loved ones. The serene ambience, coupled with the stunning natural beauty of our coastal landscape, makes Magic Yacht Charters the ideal choice for your dream wedding.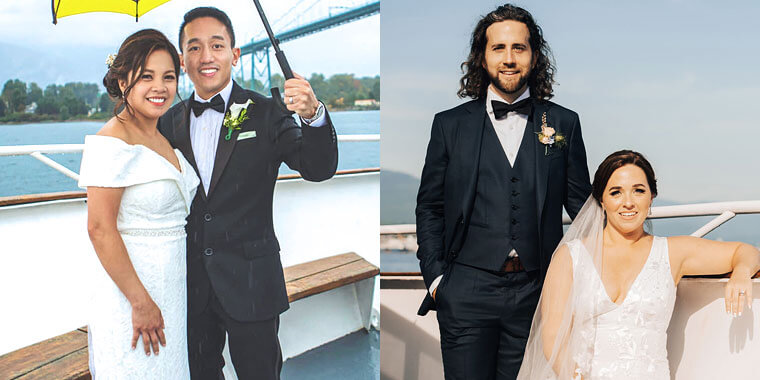 Celebrate your love with a unique and memorable experience that transcends traditional wedding venues. Our dedicated team will work with you to create a bespoke, romantic event tailored to your desires, providing exceptional service and attention to detail. Our exquisite cuisine, prepared by our Executive Chef and his team, will be the perfect accompaniment to your most memorable day. As you dance the night away under the starlit sky, you'll know that Magic Yacht Charters has made your special day truly magical. Allow us to be the anchor to your love story and embark on a lifetime of cherished memories aboard our enchanting vessels.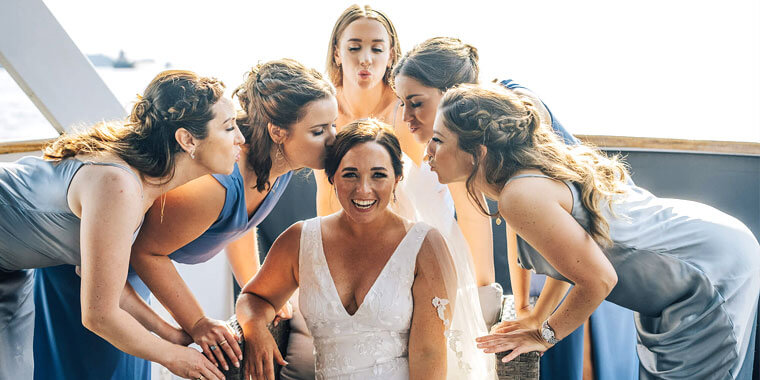 While we are on the topic, why not consider our yachts as the perfect location to celebrate an engagement party, a bridal shower, or even a bachelor/bachelorette night? Think about theme parties, formal functions, traditional galas, or casual festivities - the possibilities are endless!

Contact us today to lock in your preferred date. But do so quickly. Our key weekend dates are already filling up this summer!

The Magic Yacht Charters Team

Get in touch with us so you can lock in your favourite date and time! Contact our Sales Manager, Alysha, for available booking dates. We can't wait to hear from you.

Call: 604-250-8008 or

Email: info@magicyachtcharters.com

If you haven't already, follow us on Facebook and Instagram for the latest goings-on from MYC!

FB: https://www.facebook.com/MagicYachtsBC

IG: https://www.instagram.com/magicyachtsvancouver/