AUTUMN COLOUR ON THE HORIZON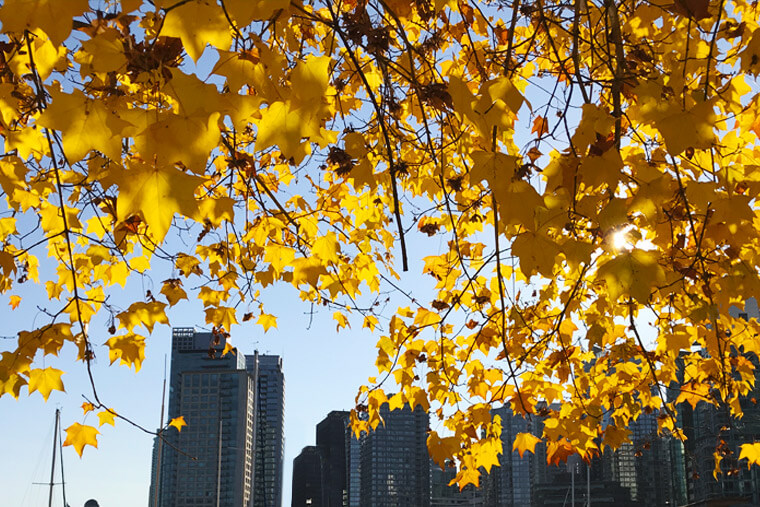 That was quite the summer, wasn't it? Finally, we got back toward a bit more normal and we were treated to a beautiful couple of months of hot temperatures, sunny skies, and fun times. And it looks like we will have even more pleasant weather to come the next several days. Thanks 2022 — we're truly back in action.
Of course, we are always looking down the track to what's next. And that 'next' is autumn. Who doesn't like autumn? The leaves turn all sorts of groovy colours and we get to enjoy that crisp air as we change out of our summer dresses, t-shirts, and shorts and look around to pull on a sweater and comfy, warm clothing.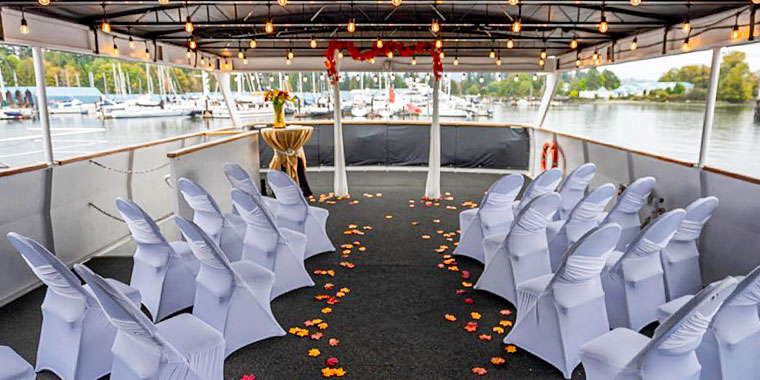 With that in mind, we wished to remind all of you that, just because summer is winding down, there are still so many great opportunities we can help you with on our Magic Yacht Charters. Perhaps you are looking for the perfect location to host an autumn wedding. Maybe it is time to bring the team together for a very memorable corporate conference or celebration of a fantastic year. Or there is the fantastic opportunity to celebrate an important birthday or anniversary? And there are always theme parties! Let the imagination run wild.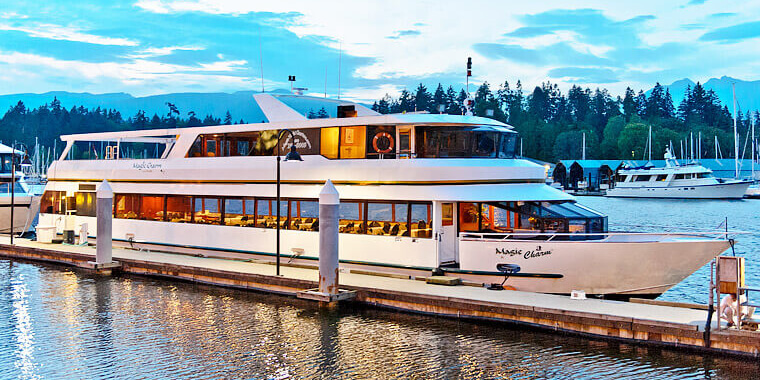 Our vessels, the Magic Charm & the Magic Spirit, are all ready to host your special celebrations. We invite you to have a virtual walk-through of our premier boats…
Welcome aboard the Magic Spirit: https://www.youtube.com/watch?v=ye9EO5bI_LI
Welcome aboard the Magic Charm: https://www.youtube.com/watch?v=KJ_z9yGPbbA
Yes, summer time is our busiest time of year, but we HIGHLY recommend that you reach out to us as soon as you can to lock in dates for whatever your charter needs may be. Weekends are, of course, typically the busiest. Get in touch with our ace sales team who will expertly work with you to craft your vision into reality. We look forward to working with you!

Get in touch with us so you can lock in your favourite date and time for the rest of the summer and upcoming autumn. Contact our Sales Manager, Alysha, for available booking dates. Just remember that weekends and holidays are especially busy!

Call: 604-250-8008 or

Email: info@magicyachtcharters.com

If you haven't already, follow us on Facebook and Instagram for the latest goings-on from MYC!

FB: https://www.facebook.com/MagicYachtsBC

IG: https://www.instagram.com/magicyachtsvancouver/