MAGIC YACHT CHARTERS: CORPORATE EVENTS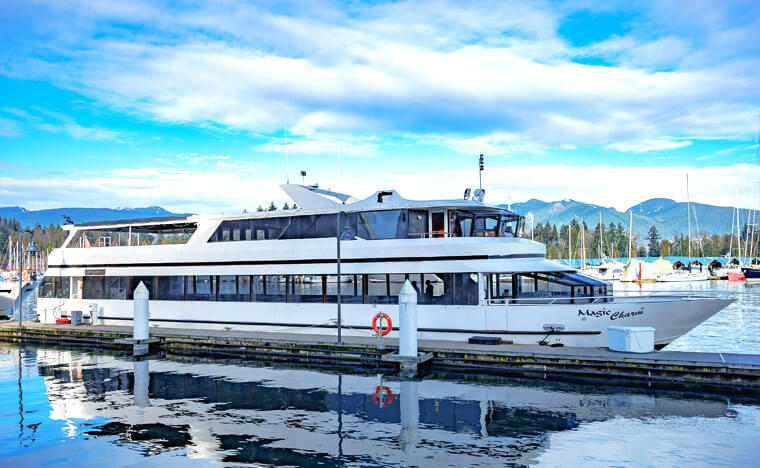 Did you know that Magic Yacht Charters has been a premier corporate event venue for well over a decade?

Step aboard this modern, unique venue where professional friendly service and quality menu choices will impress your guests, clients, or colleagues. We know the importance of a company event. We know planning can be complicated - let us spend the time looking after the details! Our dedicated and knowledgeable team will work with you to make the planning process simple, seamless, and worry free.

We can host groups of 40 to 385, and are able to customize an event to suit your needs. From stand-up receptions to sit-down dinners we are here to make the experience memorable for your guests whether it is a networking event, conference, or presentation. Our extraordinary event venues are a great way to say thank you to your clients and colleagues, or to close the next big deal.

What type of corporate event are you looking for? We can offer up a few styles for you to consider.



Conference Cruises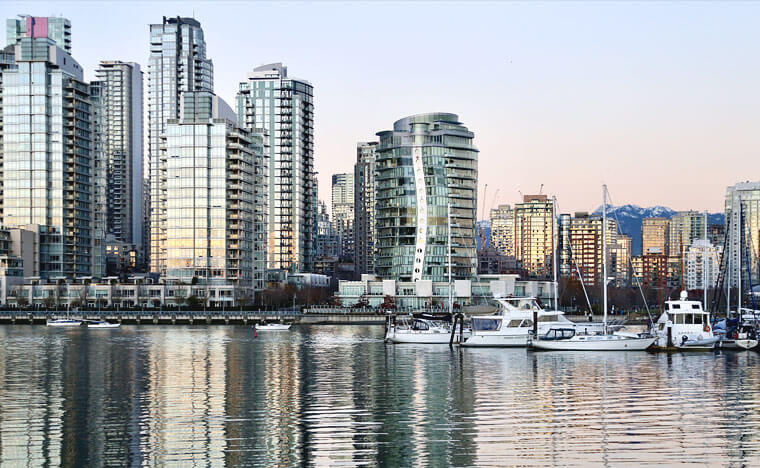 Thinking about doing something unique for your upcoming conference? Hosting the event on one of our vessels will differentiate the conference from the typical venues of monotonous halls with no windows and meeting rooms that lack any personality. Aboard a Magic Yachts vessel, the conference would be a completely different experience as our spacious crafts all have large windows that allow our passengers to enjoy the glorious views of Vancouver and the surrounding area.

Instead of a drab room imagine hosting a conference where you and the rest of the participants are treated to the views of the glistening glass city of Vancouver, the Coastal mountains rising behind North Vancouver, the lush forests, and the sublime ocean. All of our Magic Yacht Charter vessels are sure to inspire increased productivity and creativity of those attending the conference. In addition to the surroundings of our unique venues, Magic Yachts caters to all components that contribute to being an amazing venue. All cuisine is prepared onboard our vessels to ensure quality and freshness that will reinvigorate your guests during their meetings. We also customize our décor and entertainment upon request. We aid in all planning and coordination so that the event runs seamlessly.

A conference onboard a Magic vessel is sure to be a memorable and productive event!
Staff Party Cruises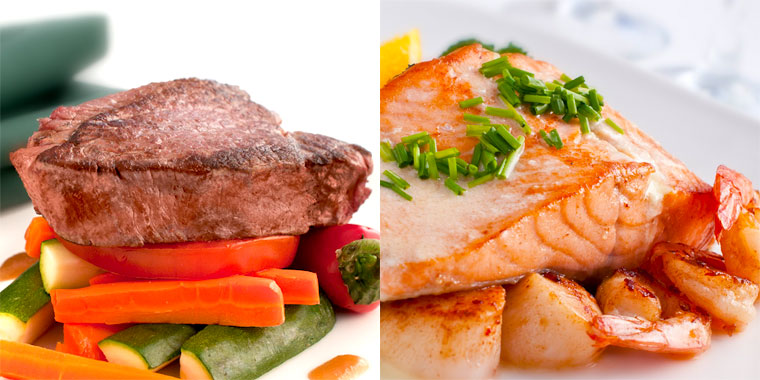 Corporate parties always make for an enjoyable get-together among colleagues. Hosting such an event aboard a sophisticated vessel would make a wonderful impression. The reason to host such an event may vary from a staff bonding party, a holiday party, or a celebration of a great achievement. Regardless of the reason for the event, Magic Yacht Charters can accommodate any group from 40 to 385 passengers within our fleet.

All our vessels are elegantly designed and allow for optimal viewing of the stunning passing scenery of Vancouver and the amazing natural surroundings of the mountains, the forest, and the ocean. In addition to the boats being a lovely venue with astounding views, Magic Yacht Charters offers exceptional service and event customization specialists. All cuisine is prepared onboard and we have a wide selection of menus to choose from to best suit your needs. Our expert staff can also aid in the customized planning of the event if you have a specific vision.

Magic Yacht Charters can aid in organizing the perfect event for your next staff party!


Networking Event Cruises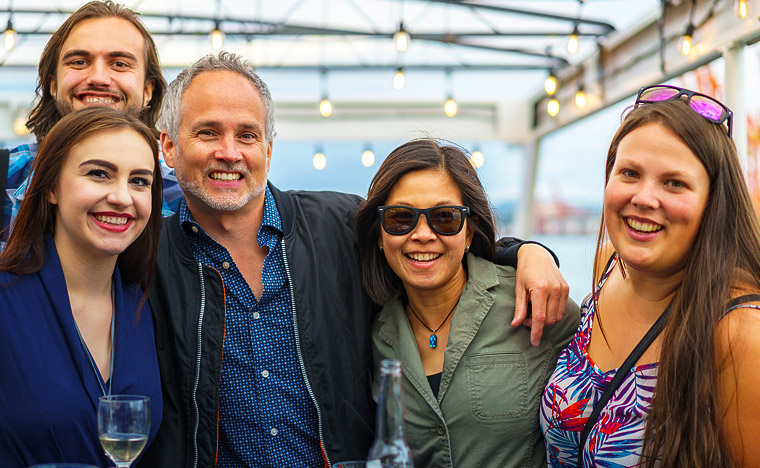 A networking event is a great opportunity to reward your preferred clients and staff. Hosting the event in a unique venue such as aboard one of our vessels would show your appreciation and inspire growth of your company.

Our Magic Yacht vessels provide a unique venue for your event that is sure to inspire productivity and creativity in all the passengers. All our vessels are equipped with lounge space for friendly conversation, fully furnished dining rooms for handcrafted meals, and most importantly large outdoor reception spaces to enjoy the view making them perfect for a social business event. These events can take many forms from cocktail receptions with either passed canapes or food stations, sit-down dinners, or drink only events. Our vessels are well suited for any of these events. Magic Yacht Charters events are all organized with a high attention to detail to ensure that the networking event runs smoothly, and is perfectly suited for the style and atmosphere of the event.

We are ready to help arrange and plan out all of the details for your next corporate event. Contact us today to lock in your preferred date and time!

Get in touch with us so you can lock in your favourite date and time for the summer ahead. Contact our Sales Manager, Alysha, for available booking dates. Just remember that weekends and holidays are especially busy!

Call: 604-250-8008 or

Email: info@magicyachtcharters.com

If you haven't already, follow us on Facebook and Instagram for the latest goings-on from MYC!

FB: https://www.facebook.com/MagicYachtsBC

IG: https://www.instagram.com/magicyachtsvancouver/