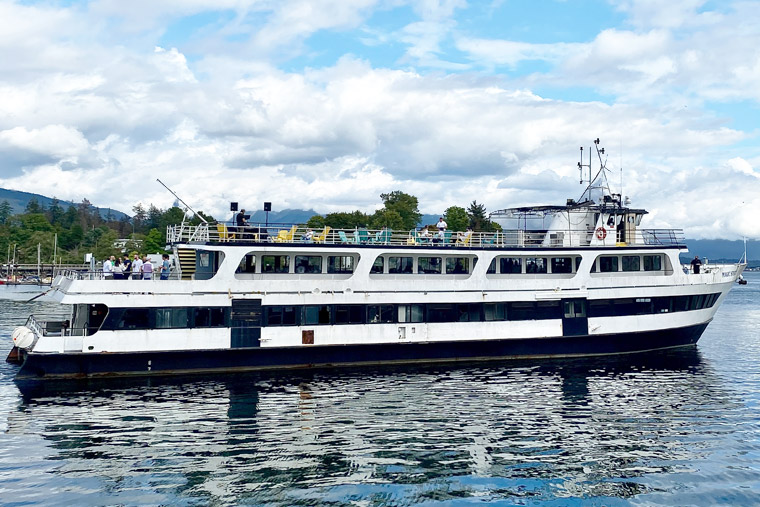 WHAT'S ON THE HORIZON IN 2022?
We're rapidly coming to the end of another calendar year and we are looking ahead to what is already proving to be a big bounce-back for 2022! Of course, the pandemic has been a long, arduous challenge but we have a reason for a very rosy outlook for next year. In fact, we are already 60% booked for 2022. With limited availability and high demand, it would be advisable to start your booking process now. And did you know that the Honda Celebration of Lights fireworks are returning to Vancouver for next summer? This will mark the 30th anniversary of the event, with the fireworks scheduled for July 23rd, 27th & 30th. The word is out as we are already almost full for those evenings with our Magic Yacht fleet catering to the demand. So you better not delay – contact us ASAP to lock in your dates for the event you wish to celebrate in grand style! Whether it be a wedding, an anniversary, a corporate event, or other very special evening, we have the know-how to deliver magical, everlasting memories. Pro-tip: You may also want to start planning out Canada Day celebrations too – the sooner, the better!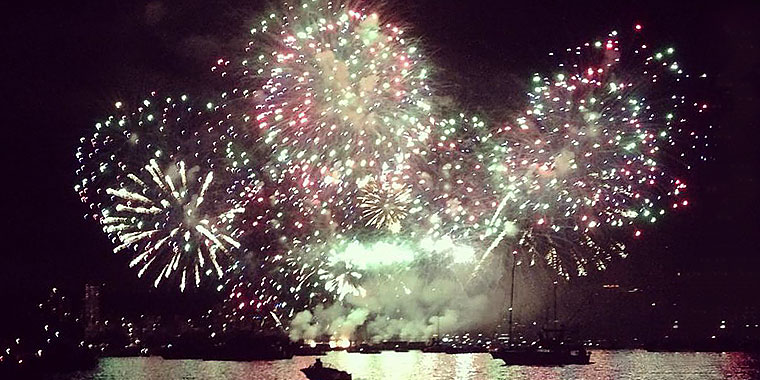 Please remember that we are offering a flexible booking policy over the course of the pandemic and, although we very much look like we have turned the corner on Covid, if your event is affected by it, we have your back! We will be able to transfer your deposit to another date or refund your deposit in the event of a Covid disruption. Nevertheless, we have been quite pleased as the restrictions have started to lift and we are looking for sunnier skies on the horizon in 2022 where we hope to have the restrictions fully lifted.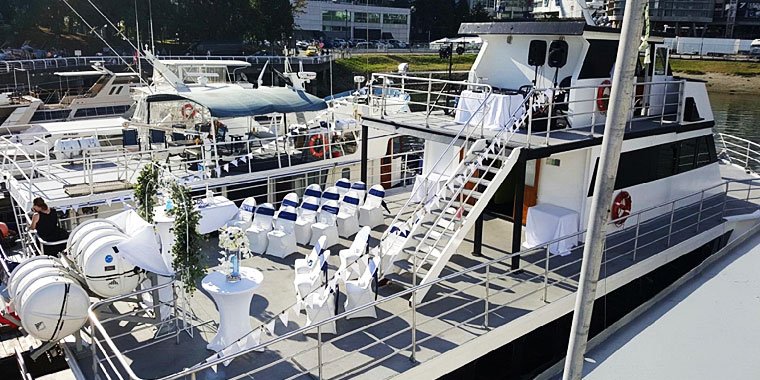 We are also pleased as punch that the Magic Hornblower has had a magic makeover during this lockdown and is going to be ready to receive guests again by next season. The Hornblower features an intimate experience on board with an elegant dining room, modern lounge, and large wraparound windows to enjoy the outstanding views of Vancouver from the water. Catering for up to 92 people for a cocktail style function or 60 people for a seated function, it's the perfect size for a wedding, a birthday party or other cozy celebration. Get in touch with us to plan your event and find the dates that best suit your needs.
For more information on the Magic Hornblower, follow the link here: https://www.magicyachtcharters.com/magic-hornblower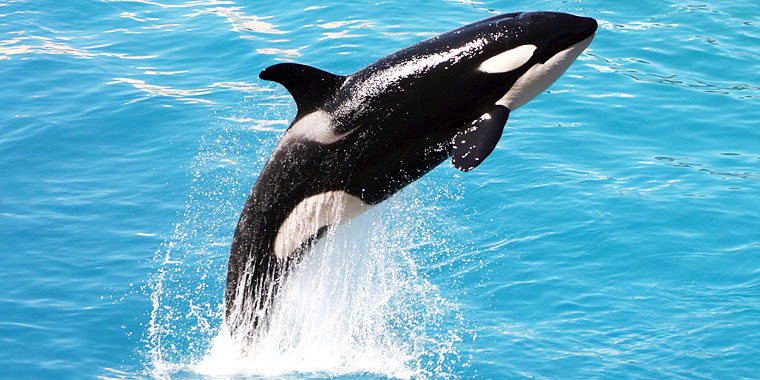 We at Magic Yacht Charters are full of confidence for 2022 and we very much look forward to welcoming you to join us on a bounce-back year and a return to normalcy. Our sales manager, Alysha, will bring her expert planning and experience to help you celebrate your event to the utmost standards. Contact us now at 604-250-8008!
For more information on the Honda Celebration of Lights, follow the link: https://hondacelebrationoflight.com