A HOW-TO GUIDE TO OUR MAGIC YACHT CHARTERS
SUMMER OF 2021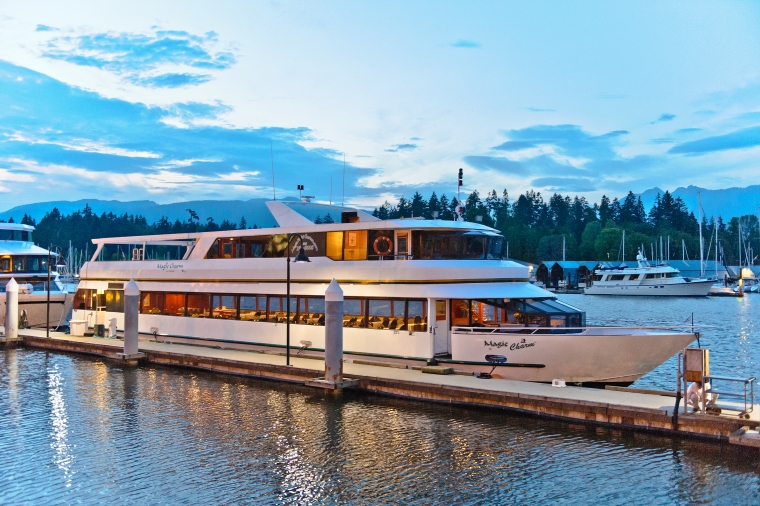 Step by step we are making our way back to normal. On July 1st we had our first sailing in several months as we here in BC are gradually opening up again with more and more vaccinations rolling out and cases of Covid having decreased dramatically. We are super proud of how our province has weathered the storm! And as of September 7th, we are looking forward to reaching that last stage of BC's Restart Plan and truly looking at a return toward normal.

In light of our gradual reopening, we wish to share with you the protocols we have in place to meet the standards of the BC Restart Plan. What can you expect on our vessels in July through to early September?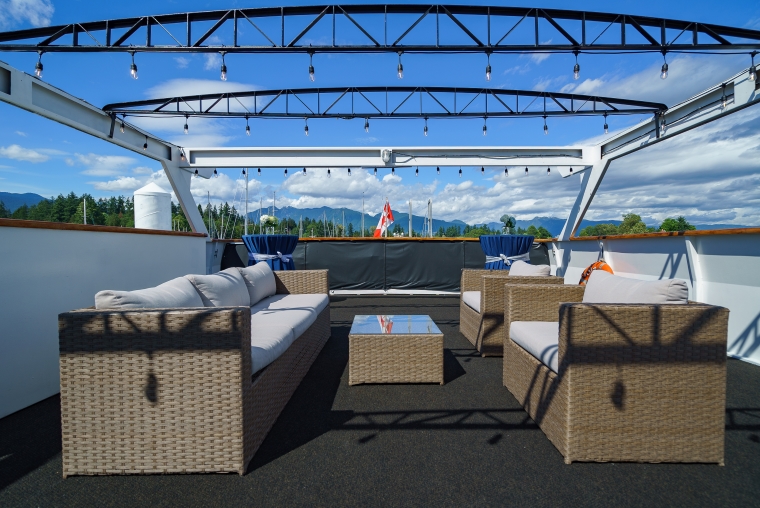 While indoors, all guests should remain in their own seats (not quite the time yet for musical chairs!).
Tables are spaced out with a maximum of 10 per table (as per Dr. Bonnie Henry!).
Of course, if you need washrooms or getting some food or beverages, that's ok! Entering and exiting the boat itself – well, yes. That's fine too, of course. The idea is to only get up when you need to and to help ensure as much safe distancing as possible.
Our in-house menu options are certified to be prepared and served with the strictest of hygiene protocol. Enjoy delicious food and snacks – contact us about how we can provide you and your guests with the best of your favourite meals!
Fancy a drink? Our bars are equipped with a wide variety of beverages – alcoholic and non-alcoholic. Just remember to give your neighbour some space while ordering! Plastic screens at the bar are installed as well.
Getting outside on the decks? We support that! Get some fresh air and enjoy the wonderful views in and around our gorgeous city. Just remember to keep that safe space between you and others.
Crowding together? No. Sorry. Not yet. Dr. Bonnie Henry will be frowning. Please ensure that you are keeping safely apart!
Feeling a little bit better with a mask on? That's fine too. Take it at your own speed. Feeling a bit better with it off? As per the latest health order, you are welcome.
Our crew will continue to create a safe space for you to enjoy your event – wearing masks and sanitizing regularly. And we have anti-bacterial handwash stations set up for your convenience. After every charter our vessels get a thorough cleaning.
We're keeping everyone aware of the safety protocols with signage posted on the boats.
Music? No problem! But it's not quite time to shake it on the dance floor. We're waiting for early September for that to happen and we kindly ask that you do too.
The Magic Charm is able to host events of up to 100 people now set between both levels of the boat. The Magic Spirit is also ready to host larger events of 100-188 people in July and August and up to 375 people after September 7th! Contact us so we can help you to figure out the best boat to cater to your event specifications. Please note that we are already taking bookings for 2022! Guarantee your preferred dates by getting in touch as soon as possible.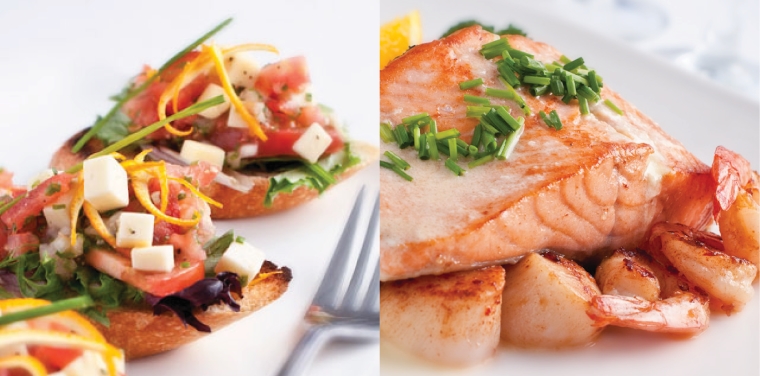 We can't wait to have you on board – whether it's your first time on a Magic Yacht Charter or your tenth! Corporate charters, weddings, anniversaries – we have plenty of experience in catering to your requirements. All you need to do now is contact Alysha at 604-250-8008 to start planning your event today!

To experience a virtual tour of our boats, please visit our website: https://www.magicyachtcharters.com/

For further information on the BC Restart Plan, please refer to the latest public health order: https://www2.gov.bc.ca/assets/gov/health/about-bc-s-health-care-system/office-of-the-provincial-health-officer/covid-19/covid-19-pho-order-gatherings-events.pdf