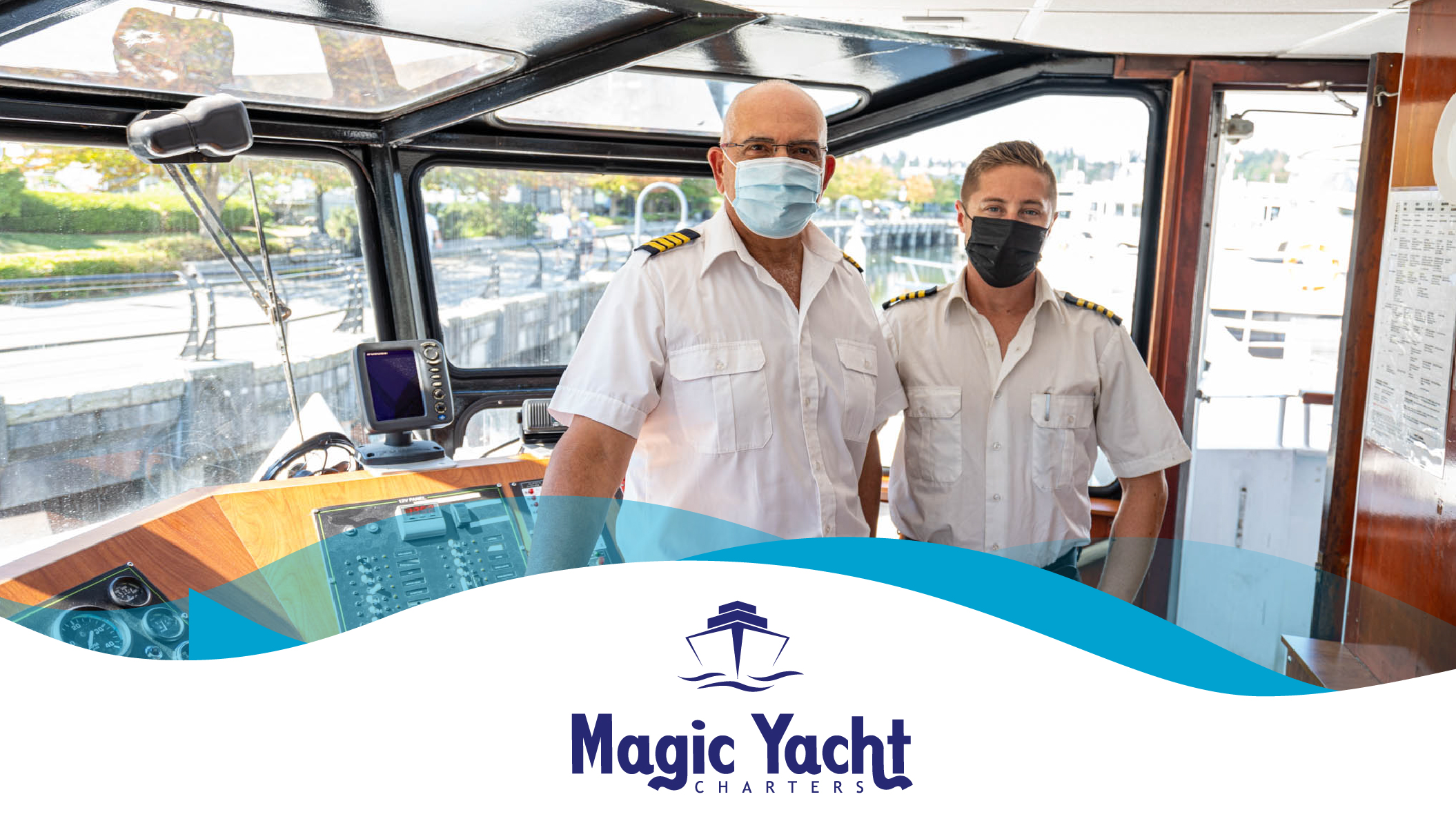 We understand these current times are uncertain, and we want to be here to help. After so long at home we are all starting to get anxious for the time when we can resume a more normal lifestyle including gatherings with friends and families. While the timing of these events is not certain we at Magic Yacht Charters wanted to assure everyone that we are open and available to start planning events for when it is safe.

So that you feel comfortable planning events we wanted to detail our policies that are flexible so that you can adjust your plans as needed:
Our COVID-19 cancellation policy has been amended in our contracts to state that if covid-19 effect your event, we will refund back your original deposit or it can be transferred to a future date, depending on our availability.
We have a flexible booking policy, meaning if you want to push your event to a later date, we are happy to accommodate that.
The sales manager can help accommodate any requests and provide additional information about our flexible booking policies.
Our vessels can be toured in person OR you can take an online tour aboard any of our four vessels right on our website.
In order to keep our guests and staff safe all staff do wear masks and are constantly cleaning/ sanitizing before, during and after all charters.
Here are some of our safety features aboard:
MYC will not be sailing until BC health and Canada health says it is safe to gather and we continue to follow all advisories. Our passenger and staff safety are our upmost priority.
Our gathering sizes are based off the CDC guidelines and regulations as we are always kept up to date.
Our vessel capacities have been reduced since the beginning of the pandemic and will only sail with the number of guests permitted by WHO's current mandate at that time. These numbers can fluctuate dependent on what information we receive and we will always keep you up to date so you're aware ahead of time.
As masks have become mandatory, they are mandatory aboard all of our vessels when you are not seated at your table. Our staff will be in masks for the entire duration of your event, and we do have plexi-glass stations set-up at each of our bars.
Hand sanitizing is asked while onboard and when moving from your table. Our washrooms are all equipped with medical grade hand soap and running hot water to ensure a proper washing can take place.



Our main priority is the health and safety of our guests and staff members and we appreciate your patience and understanding as we navigate a new way of welcoming you onboard. If you have any questions about our booking policies or charter rules please contact the sales manager.

When gathering become safe there will be no better place to be as our Vessels are well equipped with comfy lounges, beautiful decks to view our stunning city, fully stocked bars and delicious food! Therefore, start your planning early so that you will be ready when it is safe to gather, there is no downside to starting the process after all as you can book worry free with Magic Yacht Charters!!