As we open up the throttle and go full speed ahead into December, we all have thoughts of holidays ahead as we make our way into the festive time of year. Long winter nights beckon and the lights of our beautiful city shine forth. It is time to get cozy, sip a hot drink, and enjoy the company of family and friends. Let's face it – I think we all deserve the chance to stop, relax, and enjoy the moments that the holidays offer. Here at Magic Yacht Charters, we know it has been another challenging year on so many levels and we are very much looking forward to enjoying the season ahead.

But we also have our eye on what's to come in 2022. So we'd like to gently remind you that there are some pretty exciting events to look forward to next year and that it is best not to wait too long! Why? We are seeing a big surge in bookings as prime dates in the calendar are booking up quickly.

What are we seeing?

Valentine's Day. Yes, that's right. February 14th. Have you ever thought about having this special day aboard a yacht? Wait. Isn't it supposed to be about spending some intimate moments with that special someone? Maybe in the past. More recently we have seen an uptick in out-of-the-box-thinking. Have you ever thought about how Valentine's Day arrives smack dab in the middle of dreary February? Reds, pinks and whites are the colours and the celebration of love is a magnificent way to push our way through the last of winter toward spring. Whether it be a wedding, a celebration of couples, a theme party, or a very intriguing corporate event, Valentine's Day is growing in popularity! Hot dates? February 11th – 13th (THU-SAT night).
St. Patrick's Day. March 17th, to be sure. We'd likely get in trouble if we tried to turn the waters of False Creek green, but it won't stop us from helping you host an absolutely unforgettable celebration of all things Irish. Get your shamrock shaking and plan out a brilliant céilí (social gathering) with music, food, drink, and merriment. Craic'ing dates? March 17th – 19th (THU-SAT night).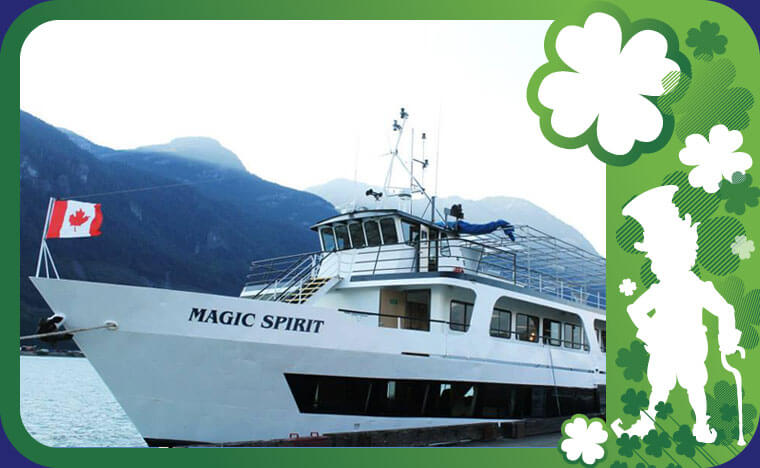 Victoria Day Weekend. Victoria Day will fall on a Monday this coming year and that is great news for you and for us as it provides a proper long weekend! We still have some availability on our yachts for the weekend that leads us into the start of the summer season. It's the perfect time to dig out the t-shirts, summer dresses, and shorts and dream about sunny skies and long days. Prime days? May 20th - 23rd (FRI-MON).
Canada Day. Need we say more? July 1st falls on a Friday in 2022 and, to be fair, it is already a prime booking day. But we have all weekend to enjoy our patriotic celebration of the red and white. Contact us for availability over the long weekend to ensure you bring in the 155th birthday of our nation in style, eh? Maple dates? July 1st – 3rd (FRI-SUN). We're looking at you too, June 30th (THU)!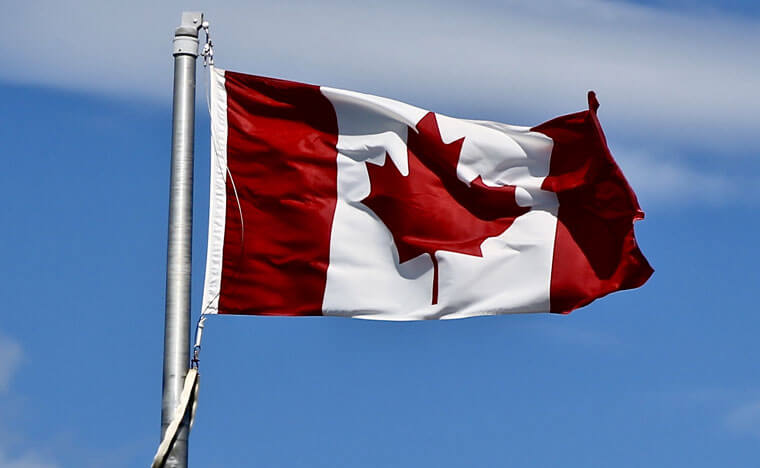 Honda Celebration of Lights. July 23rd, 27th, & 30th. STILL some limited availability for the return of the fireworks! Act quickly before it's too late. These highlight some of our busiest nights of the year and we are bursting with excitement that we get to experience the shows from the best place possible – out on the water where the view is unparalleled. Celebrate the midst of summer with a bang!
Labour Day Weekend. Woah! How'd we get to fall already? Ok. Technically, it marks the end of summer, but we wanted to gently remind you about it now. Why? It is typically one of the busiest weekends of our year as we say a fond farewell to the summer months and a hearty hello to the autumnal colours ahead. So don't leave it to chance later! Labour dates? September 2nd – 5th (FRI-MON).
We also need to mention that no matter what day in summer it is, that is our busiest time of year. From May to early September, it can fill up surprisingly quickly, especially on the weekends. To avoid disappointment, reach out sooner than later to our Sales Manager, Alysha, to lock in your preferred date of sailing and to start the planning process. And, of course, remember all of those all-important life celebrations that are upcoming in the year to come: weddings, anniversaries, birthdays, and more. Our fleet of charter yachts offer the ultimate way to mark the occasion.
Contact us now at 604-250-8008!
If you haven't already done so, come check out our website to learn more about our fleet, our routes, our services, and so much more: https://www.magicyachtcharters.com/
*Please note that the Magic Spirit is the only Magic Yacht available this coming January and February. Our other Magic Yachts are receiving some tender loving care to return with some impressive makeovers later in 2022.