Vancouver is experiencing some pretty amazing summer weather this year, and we are excited to get out on the water with you to show you the best profiles of our sexy city. Magic Yacht Charters offers you several routes to explore the local waters and superlative views. So let's take a look!

INDIAN ARM

Have you ever had the opportunity to travel up Indian Arm? It's a journey from civilization to nature in virtually no time at all. Our three-hour cruise takes our vessels up Indian Arm, a journey that will open up to the many sights that are characteristic of beautiful British Columbia. From spectacular views of the coastal mountains to pristine forest vistas to the feats of human engineering characterized by the Iron Workers Memorial Bridge and Stave Lake Dam. Have you ever wondered what's at the very end of Indian Arm? You can extend your cruise to 4-hours and discover the jewel of Silver Falls waiting for you. Prepare your cameras!
VANCOUVER HARBOUR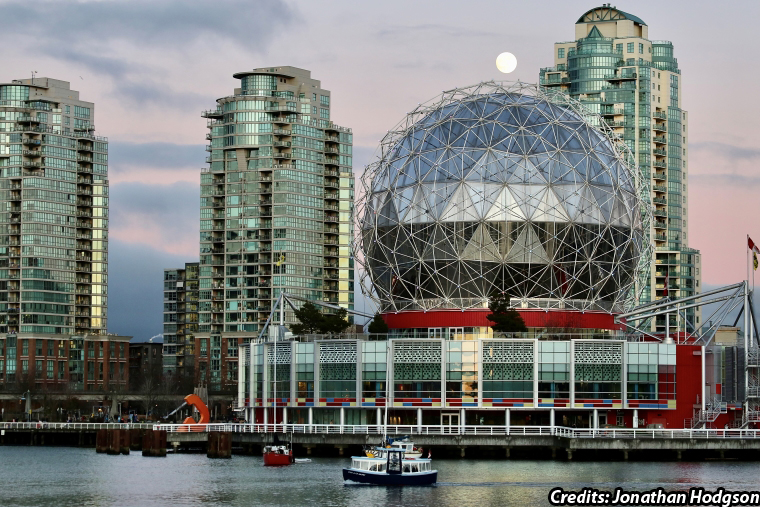 Well of course you've seen downtown Vancouver and False Creek already. But have you seen it in all of its glory? From the water. And we don't mean the Seabus. A harbour cruise featuring views of Coal Harbour and False Creek is a lovely 3 hours where passengers will be treated to the beautiful, ever-changing sights of the Vancouver skyline. Highlights include Stanley Park, voyaging underneath the Lions Gate and Burrard bridges, and the shoreline view of English Bay. In addition, our cruise takes in the star attractions of Granville Island, BC Place, Rogers Arena, and the iconic Science World. While enjoying it in luxury surroundings.
WEST VANCOUVER

Did you know that the first non-native resident of West Van was a fellow by the name of Navvy Jack Thomas? He used to act as a ferryman in his row boat between Vancouver and West Van back in the late 19th century. Homes have grown in size and number quite a bit since then. On our 3-hour cruise, outstanding views are to be had of the stunning North Shore Mountains and their famed trinity of Seymour, Grouse and Cypress. The journey gets underway by sailing underneath the Lions Gate Bridge and on past the palatial homes dotting the coastline of West Vancouver to the historic lighthouse at Point Atkinson. Keep your eyes peeled for soaring Bald Eagles, playful seals, and expensive sports cars hugging the roads around Marine Drive.
BOWEN ISLAND
When was the last time you were at Bowen? It has a certain je ne sais quoi for those in the Vancouver area. It's a slice of heaven a (long) stone's throw from the mainland. Our 3-hour cruise to Bowen passes alongside the shores of West Vancouver, past historic Lighthouse Park, and to the dramatic landscapes of Whytecliff Park. Then it is a short jaunt over to Bowen to admire the enchanting harbour followed by our return to Coal Harbour. Fancy a stroll around Bowen? We can arrange that too! Extend your boat cruise to 4 hours to really do the Bowen island trip justice.
VANCOUVER HARBOUR & WEST VANCOUVER COMBO

And what about a combo? We even offer a mix of the best of Vancouver Harbour and West Van. This 3-hour combination will provide passengers with a highlight cruise of Vancouver and the surrounding area. Within the harbour they will be treated to those impressive cityscapes featuring iconic views of our famous attractions, including Stanley Park and Burrard Bridge. The excursion also features the prime views of West Van with striking views of those elaborate homes and our gorgeous North Shore Mountains.